The Sicily: City Homes Newest Home Model!
Introducing the Sicily single-family home. 3 bedrooms, 2 ½ bathrooms, 2nd Floor Bonus Room, and Main Floor Den! This home is 2049 square feet and features quartz counters complimented by amazing kitchen appliances. Including a stainless steel side by side full fridge and freezer combo. It is SO cool! (get it?!)
As you walk up to the 2nd floor, you'll find a laundry room, a large bonus room, and a grand entrance master entrance. Double doors take you into the master retreat with vaulted ceilings, walk-in closet, and 5-piece spa ensuite. The carpet is of course stain resistant too (kids & doggos you have met your match!)
Behind the scenes know that your home stays strong in our cold winters and (hopefully) hot summers. Spray foam rim joists keep your feet warm. Triple pane windows keep the cold out and the heat in during those minus 30 temperatures. Our 96% energy efficient furnace means that while you will be nice and toasty, there is minimal wasted energy. Reducing your carbon footprint! As a Built Green builder, we pride ourselves in ensuring our homes are energy efficient. This also a huge bonus to you as you receive a guaranteed 15% rebate on your mortgage insurance!
While the features of this home are amazing there is something about it that makes it extra special.
This new home model was inspired by and named after our now retired Sales Manager Ernie Pipella. Ernie Pipella was with our City Homes team from our opening day until he retired in 2018. Even though Ernie is no longer an official employee that doesn't stop him from regular lunch meetings with the team, requesting inventory reports, and always bringing joy with his office visits. Ernie is spectacular in every way, shape, and form; we are proud to have the opportunity to continue to learn from his expertise.
At City Homes, all our models are named after different cities! (Check out our models' page) Ernie's grandfather was born in Sicily, it is where their families' traditions started.  Ernie has not yet had the chance to visit Sicily. So, we decided to bring Sicily to him!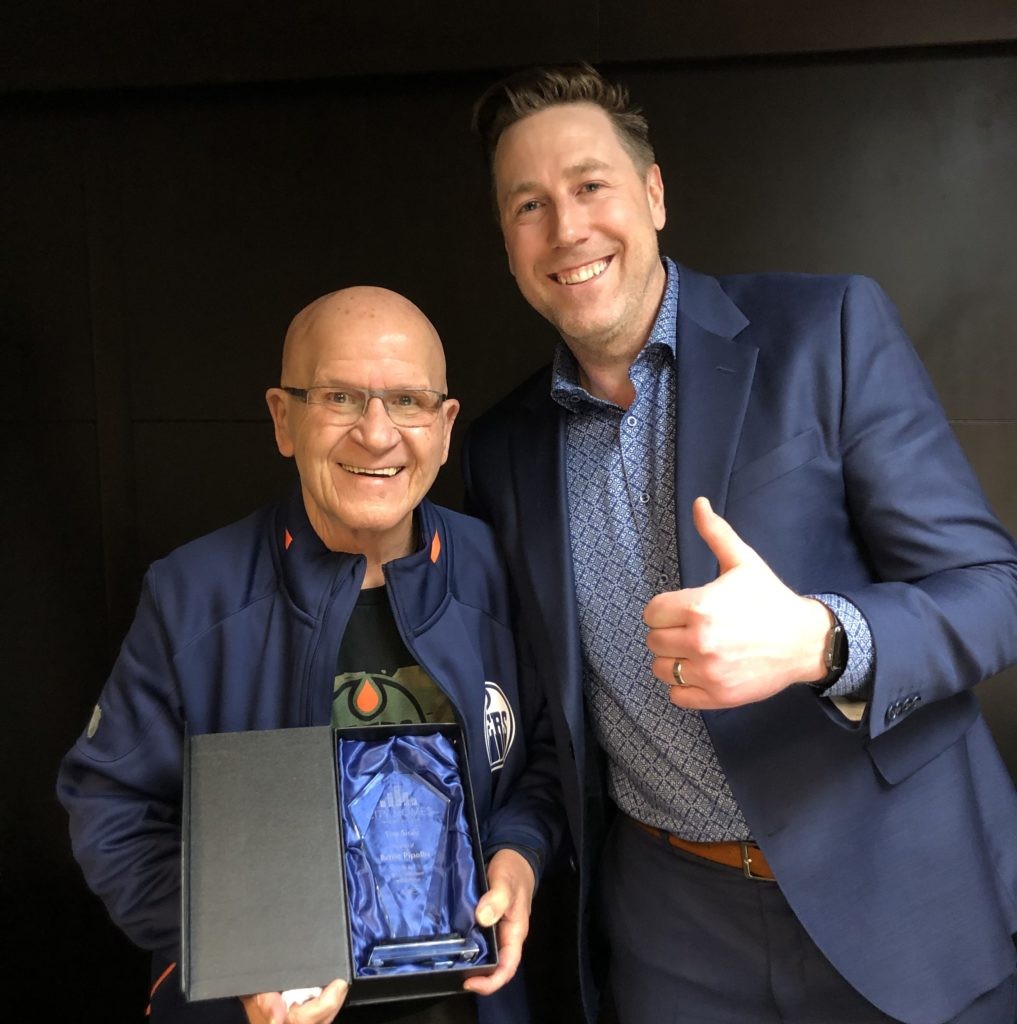 This surprise party included our sales team, as well as Ernie's family! It was an amazing celebration in honor of Ernie Pipella, if you know him you know he deserves this moment and so much more.
You can also visit Sicily – our new showhome in the West Edmonton community of Secord Heights!
Follow us on Facebook & Instagram for up to date model information!
The Sicily is Available Throughout Edmonton in